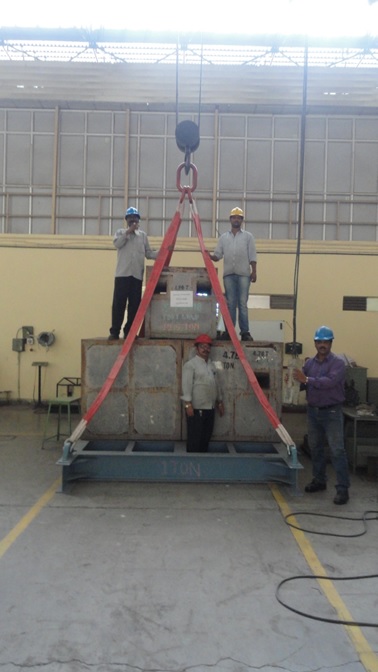 BRIT accords utmost importance to Radiological, Industrial and Environmental Safety overriding the demands of production schedules.
Safety of employees is of prime importance and elimination of accidents is vital to the organization and public as well.
Emphasis on the principle of ALARA (As Low As Reasonably Achievable) ensures that occupational exposures of employees and environmental release of radioactive effluents from various BRIT facilities are maintained well within the limit prescribed by AERB.
BRIT ensures that prime importance is given to Environmental Management System (EMS), Occupational Health, Safety Management System (OHSMS) and Quality Assurance and better Quality Management System (QMS).
BRIT has robust Industrial and Fire Safety Standards.
BRIT has developed a safe, high quality and environment-friendly processes, work practices and Safe Operating Procedures (SOP) that prevent or reduce the risk of harm to employees and general public.
Risks involving radiation and other industrial activities are considerably eliminated by incorporation of safe design, good engineering practices and administrative control measures during sighting, installation, commissioning and operation of various facilities at BRIT.
Various Safety Committees, both Local as well as at Apex levels, have been formed to bring in excellence in safety performance and for ensuring adequate safety practices.
BRIT ensures regular training of employees and contract workers which helps in accident prevention, accident response, emergency preparedness and use personal protective equipment (PPE) at all times.
BRIT has well maintained safety records under the guidance of AERB and has a strong safety culture which ensures total commitment of the work force towards safety.
Continual strengthening of Industrial and Fire Safety aspects are ensured through comprehensive oversight and support function and effective implementation of Safety Management System (SMS) at various BRIT facilities.
The accident rates at BRIT are less than at any other conventional industry and the accident prevention program has played an important role in this achievement.
BRIT ensures that compliance of Acts & Rules and the safety codes is an essential part of an effective safety program.
BRIT production facilities are under specific regulatory control to ensure Radiation, Industrial and the Environment Safety. The regulatory requirement of radiation and the Environment safety is formulated on the basis of well establshed National/International radiation protection standards and to protect employees as well as the public.
BRIT Management is committed to Industrial and Radiation Safety and formulated Safety, Health and the Environment Policy.