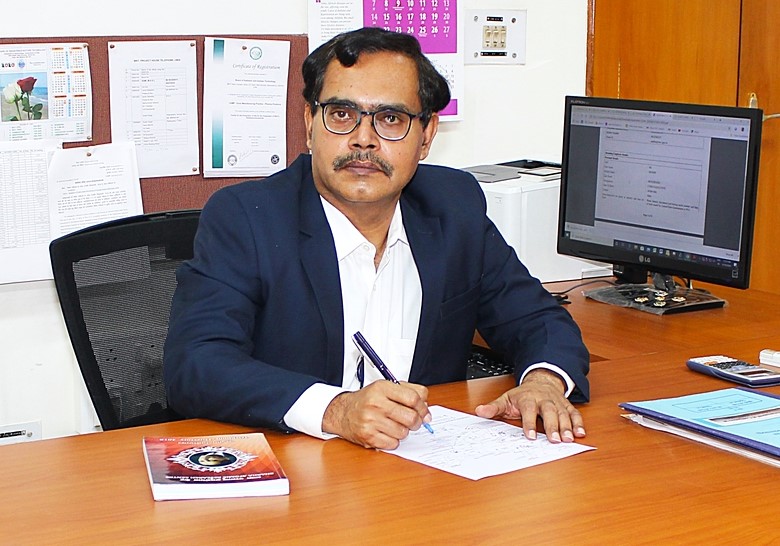 Shri Pradip Mukherjee
I convey my greetings and best wishes with immense pleasure and a sense of pride as BRIT has completed three decades of service to the nation. BRIT was launched with a vision to empower India through technology, wealth creation and providing a better quality of life to her citizens. This has been successfully attained over the years by its services to myriad users in the fields of nuclear medicine, healthcare, engineering and radiation technology equipment for medical and industrial uses, radiation processing services, isotope applications and radioanalytical services.
Thanks in large part to efforts by our honourable Prime Minister's visionary governance, Indians today are living longer and healthier. Life expectancy in India has increased from 49.7 years in 1970-75 to 68.7 years in 2012-16 (Source: National  Health Profile 2019). Healthcare markets hence need increased capacity, improved productivity and better patient outcomes across the country. BRIT, in conjunction with BARC, has been at the forefront in this area by ensuring indigenous and affordable availability of established radiopharmaceuticals to more than 300 Nuclear Medicine Centres located all over India - a true testament to the DAE motto, ' Atoms in the Service of the Nation'.
BRIT has improved its pipeline of new radiopharmaceutical products by recently launching 68Ga-labeled diagnostic radiopharmaceuticals for PET imaging and a notable achievement for prostate cancer management has been regular supply and production of the theranostic pair - 68Ga-PSMA for PET imaging and 177Lu-PSMA for therapy. The Indian Council of Medical Research (ICMR) estimates that India is likely to register over 17 lakh new cancer cases and report over 8 lakh related deaths by 2020. BRIT, with its wide array of diagnostic and therapeutic radiopharmaceuticals, is well-positioned to equip a major cross-section of Indian patients to face this challenge. Another noteworthy achievement has been the establishment of a state-of-the-art facility for regular production of 131I-MIBG injection used for therapy of neuroendocrine tumours. BRIT also successfully made its foray into export of radiopharmaceuticals in April 2018 by supplying Technetium-99m cold kits worth ~ Rs. 2 lakhs to Santiago, Chile.
The country's first medical cyclotron facility set up in 2002 at RMC and operated jointly by RMC-BARC and BRIT continues to supply PET radiotracers and more than 15000 patients benefited in the past year. This is the only facility in western India producing 18F-Sodium fluoride, used in PET imaging of metastatic bone cancer. BRIT achieved a major milestone in November 2019 when the first batch of 18F-FDG was successfully produced at Cyclone-30 at Variable Energy Cyclotron Centre (VECC), Kolkata. This is the biggest and only cyclotron facility in the country to produce Germanium 68 radioisotopes for medical applications and offers an exciting growth opportunity for BRIT as it will provide affordable PET radiopharmaceuticals, especially for Eastern India region. Export potential for Germanium-68/Gallium-68 generator for in situ production of Gallium-68 and Palladium-103 isotopes, used for breast cancer diagnosis and prostate cancer treatment respectively, is concomitantly expected.
BRIT continues its support to Indian defence establishments by a regular supply of Tritium Filled Sources (TFS) of various sizes, shapes and tritium content for illumination of various types of gadgets and instruments and more than 21000 TFS sources were supplied during the last year. BRIT also signed nine MoUs for setting up Gamma Radiation Processing Plants (GRPF) at various places within the country for disinfestation, a shelf-life extension of food products and sterilization applications of healthcare products during this period. The biggest export order in the history of BRIT was executed in July 2018 wherein a Co-60 teletherapy source of 1MCi was exported to the UK. Another export order (GC 5000 - 27959 Ci) was executed to Vietnam for research purposes. Blood Irradiator units play a vital role in the prevention of Graft versus Host Disease (GVHD) in blood transfusion patients and BRIT supplied four of these units (Cs-137 source - 9116 Ci) to various hospitals in India during this period.
BRIT continues its commitment to strengthening its mandate of indigenous production of radiopharmaceuticals and the upcoming Fission based 99Mo Production Facility has reached an advanced stage. On successful completion, this facility will eliminate DAE's dependence on imported 99Mo and greatly enhance the scope of production of 99Mo/99mTc Coltech Generators. As a popular saying goes - at 30, you are old enough to look back and young enough to look forward! BRIT looks forward to an exciting fourth decade of existence with renewed focus and energy to continue deploying science and technology for service to the nation and society to improve the "quality of human life" while maintaining its distinct position in the horizon of DAE's activities.
Thank you and Jai Hind!
Shri. Pradip Mukherjee, Outstanding Scientist and Chief Executive, BRIT is an alumnus of Indian Institute of Engineering Science and Technology (IIEST), West Bengal (formerly known as Bengal Engineering College) from where he obtained his Mechanical Engineering degree in 1987. He joined BARC after graduating from 31st batch of BARC Training School in 1988. He is specialized in the field of the design construction and commissioning of Research Reactor.
Contact:
 Shri. Pradip Mukherjee
 Outstanding Scientist Chief Executive
 Board of Radiation and Isotope Technology
  Sector 20 BRIT/BARC Vashi Complex Navi Mumbai - 400703
 022-27840000/022-27887888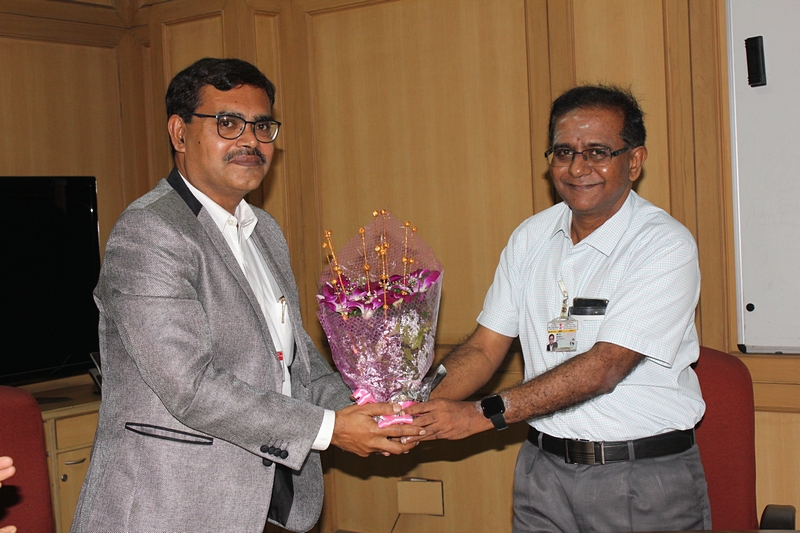 Shri Pradip Mukherjee taking charge as Chief Executive, BRIT