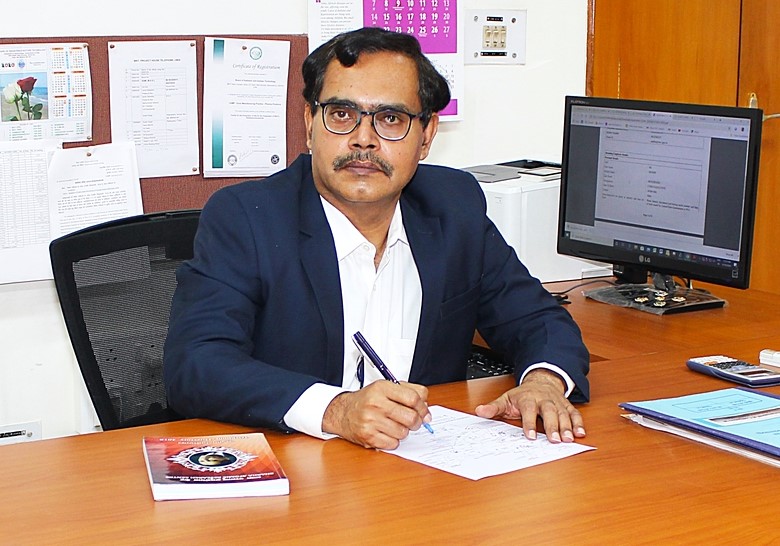 Shri Pradip Mukherjee
Beyond the obvious achievement of delivering record volumes of growth, BRIT had much more to be proud of in 2022! The foremost highlight of this year was the production of medical grade high-specific activity fission Mo-99 for the first time in the country as a result of the successful installation and commissioning of the FMP plant. It is planned to commence regular supply for production of 99Mo/99mTc generators for use in diagnostic Nuclear Medicine (NM) by mid-2023.
BRIT sustained its contribution to the repertoire of PET radiopharmaceuticals in India with the development and supply of two new products to NM centres in Kolkata - 68Ga-PSMA-11 (used for diagnosis of Prostate Cancer) and 68Ga-DOTA-TATE (used for diagnosis of Breast Cancer and Neuroendocrine Tumours). This was possible due to the successful production of 68GaCl3 radiochemical from 68Zn target at Regional Centre (Kolkata) using Medical Cyclotron (Cyclone-30).
A notable achievement, in view of the COVID-19 restrictions, was the processing of nearly 8 MCi of Co-60 at RAPPCOF, Kota which was greater than double the average volume since the last five years. Expansion of RAPPCOF Facility (ERF), Kota, on completion, shows promise of a multifold increase in the commercial production of high-intensity Co-60 Sealed Sources and the Bhoomi Poojan ceremony was recently performed at the site.
BRIT continues to provide affordable cancer care worldwide and has emerged as a leading supplier of Co-60 teletherapy sealed sources. As a leading exporter of irradiator source pencils, BRIT exported 3 MCi of Co-60 Irradiator Sources to Canada and Malaysia. This was in addition to the domestic supply of ~3.5 MCi of Co-60 Irradiator Sources which find myriad applications in disinfestation, shelf-life extension of food products and sterilization of healthcare products.
Building on the strengths of BRIT's technical capabilities, several MoUs were signed with private entrepreneurs for setting up of Gamma Radiation Processing Facilities. BRIT assisted in the commissioning of Radiation Processing Plants (05 nos.) during this year and a total of 32 Radiation Processing Facilities - under MoU with BRIT - are currently in operation in India.
BRIT's commitment to excellence in the delivery of all products, pan-India, has received appreciation from its customers and BRIT has extended this trajectory by registering as a seller in Government e-Marketplace (GeM) thus enhancing its customer reach. The Azadi ka Amrit Mahotsav (AKAM) outreach program was enthusiastically celebrated by BRIT (10th - 24th August 2022) and all the events conducted were highly commended by all visitors as well as the participating schools and colleges.
BRIT's mandate of fulfilling customer expectations has led to channeling of its efforts deeper into areas which are its strengths an example of which is the Mobile Food Irradiator (MFI). This was successfully designed and has received DAE approval. Construction will commence shortly, following approval from AERB. Several other projects have been sanctioned for revamping of the existing infrastructure, modernization of Radiopharmaceuticals Facility and development of new radiation technology equipment.
BRIT's journey will continue to leverage the benefits of the various improvements made in 2022 in terms of customer reach, product portfolio and new partnerships as it steps into the future with many new aspirations. I am filled with optimism and energy on the advent of the New Year and wish you all a very happy 2023!
Jai Hind!
Shri. Pradip Mukherjee, Outstanding Scientist and Chief Executive, BRIT is an alumnus of Indian Institute of Engineering Science and Technology (IIEST), West Bengal (formerly known as Bengal Engineering College) from where he obtained his Mechanical Engineering degree in 1987. He joined BARC after graduating from 31st batch of BARC Training School in 1988. He is specialized in the field of the design construction and commissioning of Research Reactor.
Contact:
 Shri. Pradip Mukherjee
 Outstanding Scientist Chief Executive
 Board of Radiation and Isotope Technology
  Sector 20 BRIT/BARC Vashi Complex Navi Mumbai - 400703
 022-27840000/022-27887888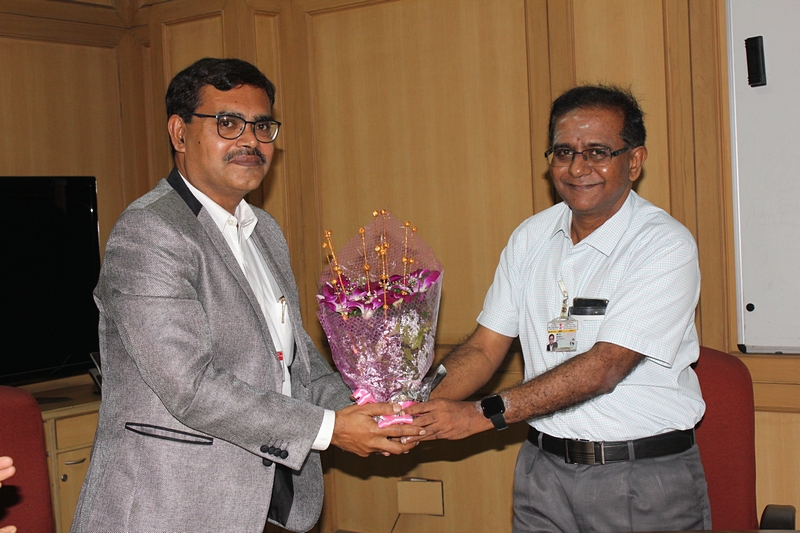 Shri Pradip Mukherjee taking charge as Chief Executive, BRIT